/ 27.02.2023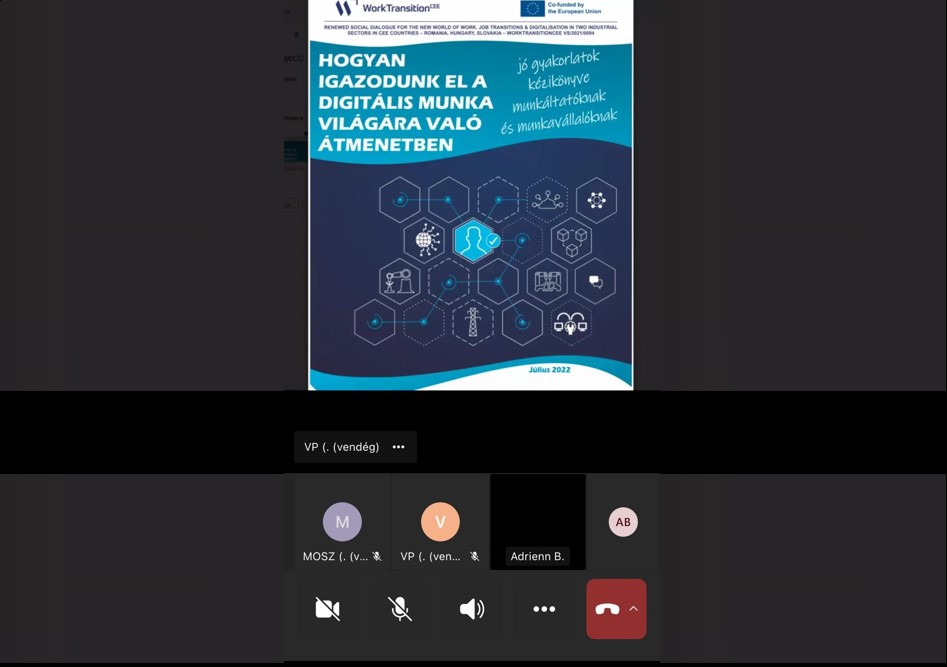 The National Association of Employers and Manufacturers BusinessHungary organised an online meeting on 27th February 2023 for key stakeholders (researchers and trade unions) to inform them about the project outcome, with dissemination purposes.
The results of the WorkTransitionCEE project were presented and possible future collaboration procedures were discussed between social partners.
Invited: representatives of trade union confederations and employers' associations
Number of participants: 19.