Press Release / 23.07.2021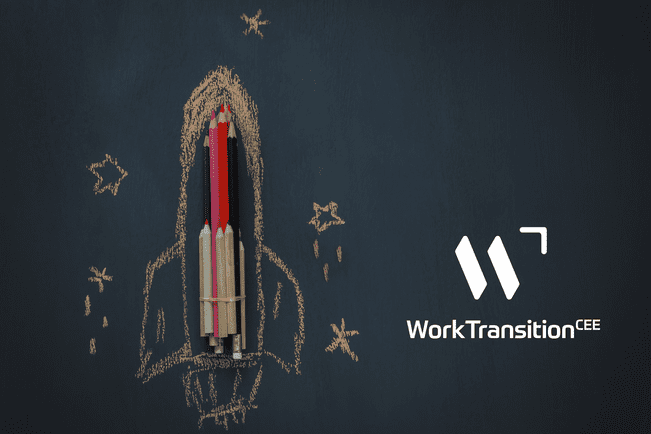 Work transition is a click away.
Do you want to know the latest trends about the world of work in Central and Eastern Europe? At www.worktransition.eu you cand find relevant studies and reports, research findings and the latest news about the structural shift caused by the ongoing automation of traditional manufacturing and industrial practices, using modern smart technology (Industry 4.0).
The challenges raised by digitalization and artificial intelligence will be explored for 22 months by a consortium set up to bring together 6 representative social partners from Central and Eastern Europe countries, Concordia (RO), BNS (RO), MGYOSZ (HU), VASAS (HU), RUZ (SK), NKOS (SK).
Under a new visual identity, the six organizations from Romania, Hungary and Slovakia involved in the "Renewed social dialogue for the new world of work. Job transitions & digitalization in two industrial sectors in CEE countries – WorkTransitionCEE" project will use the www.worktransition.eu website to publish all their latest research findings about the way the Industry 4.0 affects sectoral dynamics in each country.
WorkTransitionCEE brings a fresh perspective on social dialogue, proposing innovative tools and methodologies, such as job scaping, co-creation and trends insights, with a view to increase the capacity of social partners to respond to the challenges raised by the job transition.
It is a new world and at www.worktransition.eu you can connect yourself to the future of work. The content will be available in English and the research reports will also be published in Romanian, Hungarian and Slovakian.