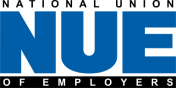 NUE/RUZ
Since its foundation in 2004, the National Union of Employers has become the most important and most prominent organization in the private sector advocating employers' interests in Slovakia with respect for freedom of expression and political association.
We represent all sectors of the economy, including manufacturing, construction, energy, trade, services, tourism, banking and insurance, the IT sector, and healthcare. Our members include companies of every kind, from small firms with just a few employees to some of the country's biggest employers.
We help guide the state's economic and social policy and participate in the drafting of legislation in all key areas, including employment, social affairs, tax, and wages.
We cooperate with national and local government bodies, representatives of trade union federations, chambers of commerce and industry, and other organizations representing businesses and employers in Slovakia and abroad. NUE is a proud member of BusinessEurope, Business at OECD, and IOE.